Looking for Web Software Developer or Applications Programmer?
GepCom Does Custom Programming To Fit Your Business Needs!
If you have heard the nightmare stories about offshore programming debacles, or have been through one yourself, you understand a good custom web application development company is hard to come by.
We understand the problem you face. You want programmers available by phone and easy to understand, but are not sure which US-based custom web application development company you can trust. We know your budget is not infinite, and unlike other IT companies, we won't set unrealistic time tables or make promises we can't keep.
At Gepcom, we offer :
A pre-determined, fixed-cost per project. Say goodbye to hourly rates that escalate weekly.

Guaranteed work. We won't walk away until our work achieves the functionality you desire.

A full-service shop. In addition to our programming services, we can supply the hardware needed to make it run.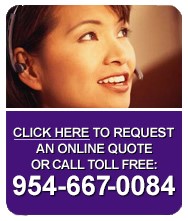 We have spent years developing custom software, web site and E-Commerce applications. GepCom programmers have developed custom web applications for everyone from small startups to fortune 500 companies, including Motorola. Check out our work!
Our hand picked staff has expertise in all of the major programming languages including C, C++, JAVA as well as the major web languages such as HTML, Perl, ASP, PHP, and JSP.
© 2002 GepCom.com - All Rights Reserved