Shopping Carts & E-Catalogs - GepCom

The Shopping Cart Designer Expert
GepCom is the shopping cart designer expert. Our expert designers custom design shopping carts and e-catalogs for all types of clients, from small ebusiness retailers to large merchant accounts. Unlike cookie-cutter shopping cart design software, GepCom takes the time to find out your e-commerce needs, and designs your shopping cart and e-catalog to meet them.
Shopping Cart Designs
Shopping cart designs from GepCom feature an easy to use e-catalog. Our shopping cart designs offer both customer and administrator functionality. Just look at the features that are provided with our shopping cart designs:
Customer Functionality
• Personalized customer shopping accounts
• Customer address books (other shipping destinations)
• Customer order history
• Temporary (not logged on) and permanent (logged on) shopping carts
• Search catalog for products or manufacturers
• Product reviews by customers
• E-mail notifications
• Foreseen checkout procedure
• Secure transactions with SSL
• Number of products in each category are shown
• Bestseller lists
• Display of what other customers have purchased (relating to the current product displayed)
Administrative Functionality
• Add/Edit/Remove categories, products, manufacturers, customers, and reviews
• Categories-to-categories e-catalog structure
• Statistics for products and customers
• Dynamic product attributes
• Tax zones, classes, and rates
• Configuration parameters in web database for remote editing
• Not tied together with the catalog module (admin module can be installed on another server)
• Payment and shipping modules
• Connection to oanda.com's currency exchange rate servers for multi-currency shops
• Decide what to display (and the order) in the product listings
• Backup tool

Call GepCom today at 1.866.437.2661 or fill out our inquiry form to get a quote on your shopping cart and e-catalog project!
Programming Shopping Carts
Our shopping cart designers can provide advanced e-commerce solutions for displaying and selling your products at a reasonable price. Our custom shopping carts and e-catalogs can be based in any of the following programming languages: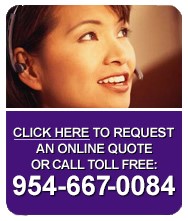 php (hypertext preprocessor)
asp (active server page)
sql (structured query language)
perl (practical extraction and reporting language)
html (hyper text markup language)
jsp (java server page)
java script
Whether you are looking for a custom made e-catalog, a web database driven shopping cart, or need work on an existing one, GepCom offers complete programming solutions.
GepCom is an established IT provider and enterprise business solutions contractor. GepCom can provide you with:
• Dynamic and Static E-Catalogs
• Low-cost merchant accounts
• Real-time credit card processing
• Real-time shipping solutions

Call GepCom today at 1.866.437.2661 or fill out our inquiry form to get a quote on your shopping cart and e-catalog project!
© 2002 GepCom.com - All Rights Reserved