Web Site Design
GepCom provides full service web site design services. Our representatives will work with you to understand the goals of your web site and help you achieve those goals through superior design, infrastructure and marketing. Our designers will provide you with first class web site designs at a reasonable price.
A great web site design requires planning organization and high quality designers with vast experience. GepCom utilizes the highest quality design engineers available and assigns them to projects commensurate with their expertise.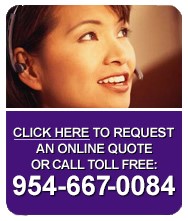 Methodology
Our methodology is simple. Your account manager will meet with you and establish your web site goals, likes and dislikes and will review sites that may be relevant. We will then assign the appropriate technical representative for the type of site we are creating for you. You will be provided with several "home looks". Once your web site look and feel is approved, we will begin the process of breaking out the site and inserting content. Throughout the design process, customer input is the key ingredient to a successful web site. Once your site is approved it will immediately be posted live on the Internet.
Programming
Many web site design firms do not have the in-house programming expertise to take your site to something beyond a web presence. GepCom was founded by experienced software engineers with the expertise to make your web site do things you had no idea it could do! Your site can sell products, play commercials, track your sales leads, and much much more. Ask your account manager about web site add on's such as employment and customer relationship management software.
Client Showcase
(Click on image to view)
SwingersInTouch -
Matchmaking site for swinging couples

BocaScientific.com - Laboratory Supplies online catalog

YouelsPrep.com -
Sells Trainging and Prep for Medical Board Exams.

AeroLocator -
Search enginer for aeronautical parts

Best Restaraunt Jobs -
Custom licenseplates online catalog

Licenseplates.tv - Custom licenseplates online catalog
Call GepCom today at 1.866.437.2661 or fill out our inquiry form to get a quote on our web site development services!
© 2002 GepCom.com - All Rights Reserved